Are you looking for an effective way to insulate your home? Foam wall insulation may be the solution you need.
Foam Wall Insulation
Charlotte NC
Charlotte Expert Spray Foam Insulation is a company that provides foam wall insulation services in Charlotte, North Carolina. We specialize in using spray foam insulation, an effective method for improving energy efficiency and reducing utility costs.

Our team of experts is trained to properly insulate walls, ceilings, and other areas of a home or building to ensure maximum insulation and energy savings. With years of experience in the industry, Charlotte Expert Spray Foam Insulation is dedicated to delivering quality workmanship and customer satisfaction.
What is Foam
Wall Insulation?
Charlotte Expert Spray Foam Insulation provides foam wall insulation services. Foam wall insulation involves spraying foam insulation material onto the walls of a building. The foam expands and fills any gaps, creating a continuous insulation layer that helps to keep the building warm in winter and cool in summer. Compared to other types of insulation, foam wall insulation offers superior insulation properties and can help to improve energy efficiency. There are two main types of foam wall insulation: open-cell and closed-cell. Open-cell foam is less dense and more flexible, while the closed-cell foam is more rigid and offers better insulation properties.
Top Benefits of Foam
Wall Insulation
Charlotte Expert Spray Foam Insulation offers Foam Wall Insulation as a solution for homeowners looking to improve their homes' energy efficiency, noise reduction, moisture control, and indoor air quality.
Improved Indoor Comfort
By creating an airtight seal, foam wall insulation helps to eliminate drafts and air leaks, which can cause discomfort and uneven temperature distribution in a building.
Moisture Control
Foam wall insulation is resistant to moisture, preventing water vapor from seeping through walls and causing mold, mildew, and rot.
Soundproofing
Foam wall insulation can also help reduce noise transmission through walls, providing soundproofing benefits.
Increased Structural Integrity
Foam wall insulation can improve the structural integrity of walls by providing added support and stability.
How Foam Wall
Insulation is Installed
Charlotte Expert Spray Foam Insulation provides professional installation services for foam wall insulation. Our installation begins with thoroughly inspecting the walls to determine the best approach and type of foam insulation to use.

Before installation, any necessary prep work, such as cleaning or sealing air leaks, may need to be done. Then, the foam insulation is mixed and sprayed onto the walls using specialized equipment such as a spray gun and compressor.

The foam expands and adheres to the wall, creating an airtight seal that helps to reduce energy loss and improve indoor comfort. Our technicians will ensure that the foam is evenly applied throughout the installation process and that any excess is trimmed away. After the insulation has been installed, our technicians will clean up the work area and leave the space ready for use.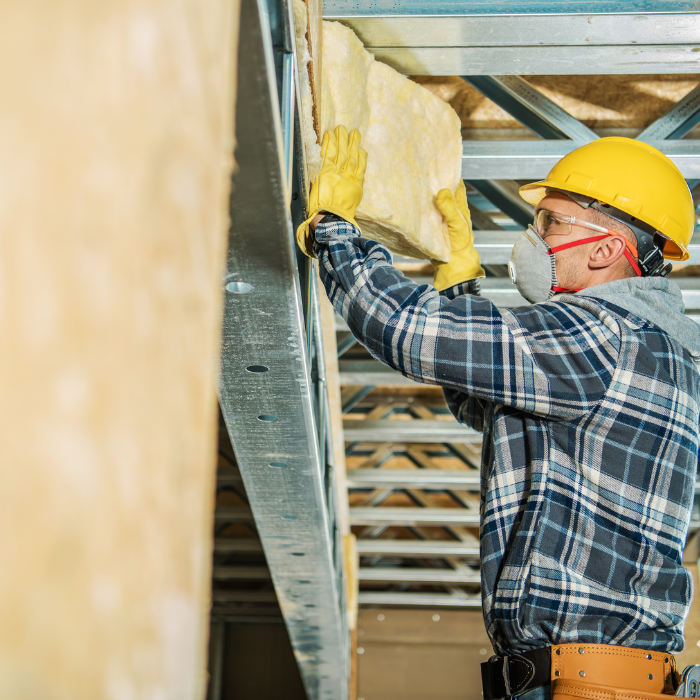 Your Home's Secret Weapon -
Foam Wall Insulation

Our team of professionals has years of experience in the spray foam insulation industry. We have the knowledge and expertise to handle any insulation project, whether it is residential or commercial. Our team has the necessary training and certifications to ensure that the job is done right the first time.

We understand that cost is an important consideration when it comes to insulation projects. That is why we offer competitive and transparent pricing upfront. We provide a detailed estimate for each project so that our customers know exactly what they are paying for and can budget accordingly.
We are committed to ensuring our customers' satisfaction at Charlotte Expert Spray Foam Insulation. We understand that each customer has unique needs and requirements, and we work with them to develop a customized solution that meets their specific needs. Our team is dedicated to providing exceptional customer service and ensuring our customers are happy with our work.
Charlotte Expert Spray Foam Insulation welcomes any questions or concerns and will provide more information to potential customers.
Contact us at 704-741-5560 or email us atinfo@sprayfoamcharlottenc.com to book a consultation!